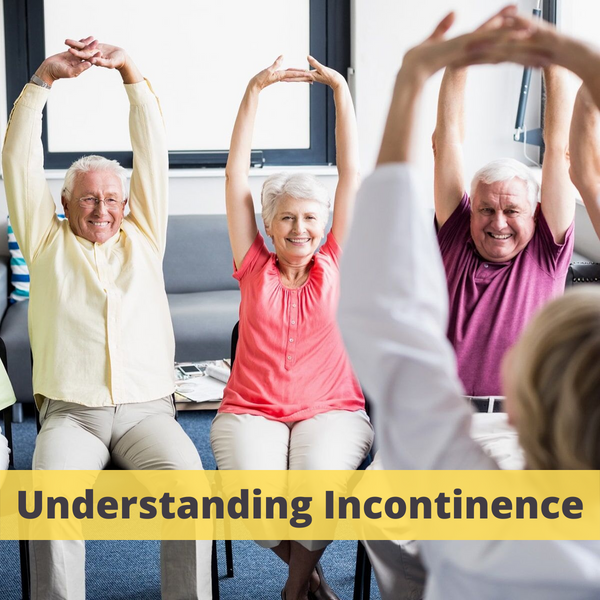 Understanding Incontinence
Over 25 million Americans are dealing with incontinence every day. At MiBladder.com, we understand how challenging it can be to find the right product, especially without support or advice. It is a difficult topic to talk about and sadly many are embarrassed to admit they need help. We have found through education, we are able to successfully navigate a sensitive subject matter and bring relief to many of our customers.
Through sensitive personal consultations, we help wearers and caregivers every day find solutions that work uniquely for them. We do not use "adult diaper" terminology as it sounds degrading. Diapers are for babies; therefore, we call our incontinence products "protective underwear". If customers are unable to come into our store in Camp Hill. PA, we make sure, they can receive the same level of personalized attention from a phone call or virtual consultation.
When a customer is unsure if he or she prefers a brief or pull-on disposable underwear, we offer samples to test out both options without committing to purchasing a full bag of each. Samples are also helpful if a customer is unsure about their level of incontinence and whether they need a light, medium, or heavy level of absorbency to stay protected from leakage. With samples, the customer not only enjoy cost savings, but it also allows them to test products to find what is the best fit for them.
Why Are Incontinence Products Needed?
When children or adults experience incontinence (involuntary bladder or bowel leakage), they have a few options to treat this condition. First, incontinence is a condition, and it is often a result of another medical condition or disease. For adults, incontinence can be the result of childbirth, an enlarged prostate, cancer or other diseases affecting the bladder, nerve damage, memory loss, a developmental disability, or other medical challenges.
The primary treatments for urinary incontinence are lifestyle changes, medication, surgery, medical devices, muscle training, and absorbent products. While absorbent products are more of a management solution than a treatment, they also offer the lowest risk of side effects. Millions of Americans use absorbent products every day to manage incontinence.
A persons' level of mobility can help determine what style of incontinence underwear is best. For adults with limited mobility or who must remain in bed, tape-tab style adult diapers make it easier for caregivers to change the product.
For adults who are mobile and can still self-toilet, pull-on style is typically the preference. Since it requires stepping into the product like traditional underwear, pull-on style requires more mobility than tape-tab style.
Memory loss is another consideration when choosing product style. We have learned from feedback and conversations with caregivers that adults with dementia or Alzheimer's disease prefer pull-on style incontinence underwear. Pull-on style underwear is worn like traditional underwear and is therefore easier for adults with memory loss to wear. Plus, pull-on style underwear can be easily pulled down if the individual would like to self-toilet, promoting independence, while providing protection against accidents.
One challenge with tape-tab style underwear for adults with memory loss is that they can feel the tabs and often attempt to loosen them, occasionally causing accidents. Therefore, if you are caring for someone with memory loss, start by trying a pull-on style incontinence underwear.

Experience the difference with MiBladder.com
Again, this is often a difficult and sensitive conversation for clients who are often hesitant to discuss their needs and challenges, but we have found a professional approach offering support and compassion is the best way to navigate for both wearers and caregivers. We also offer free samples! You can see all of our products for home delivery or store pick-up at our store in Camp Hill, PA. If you are unable to come into the store, we make sure they receive the same level of personalized attention from a phone or virtual consultation, and our website has a full selection.